Antirocké Longsleeve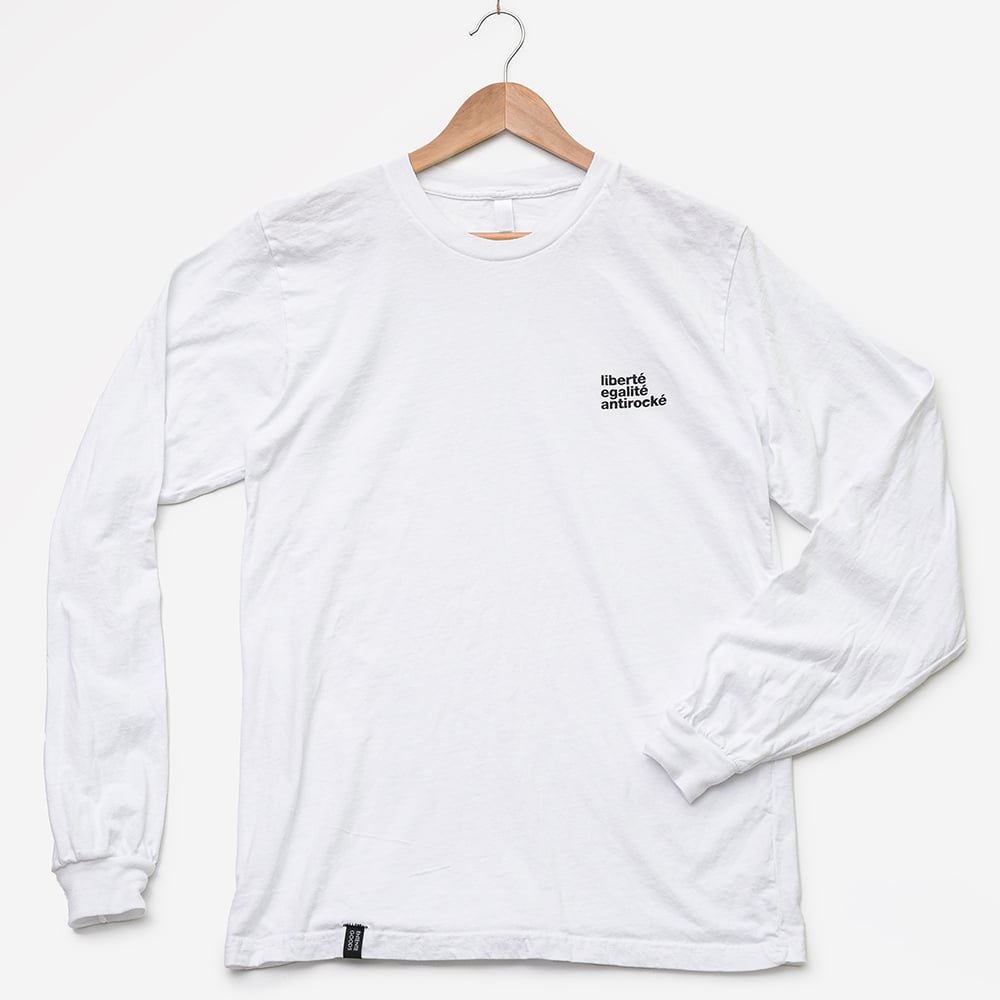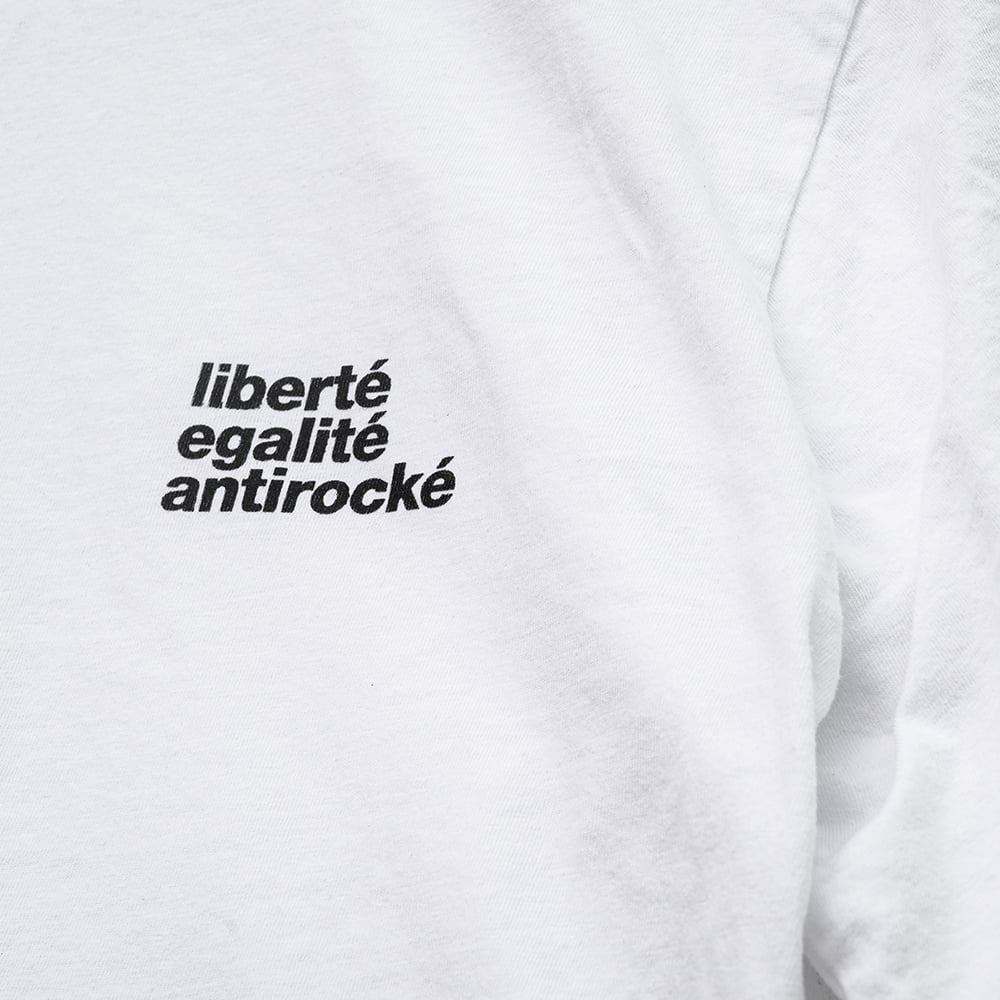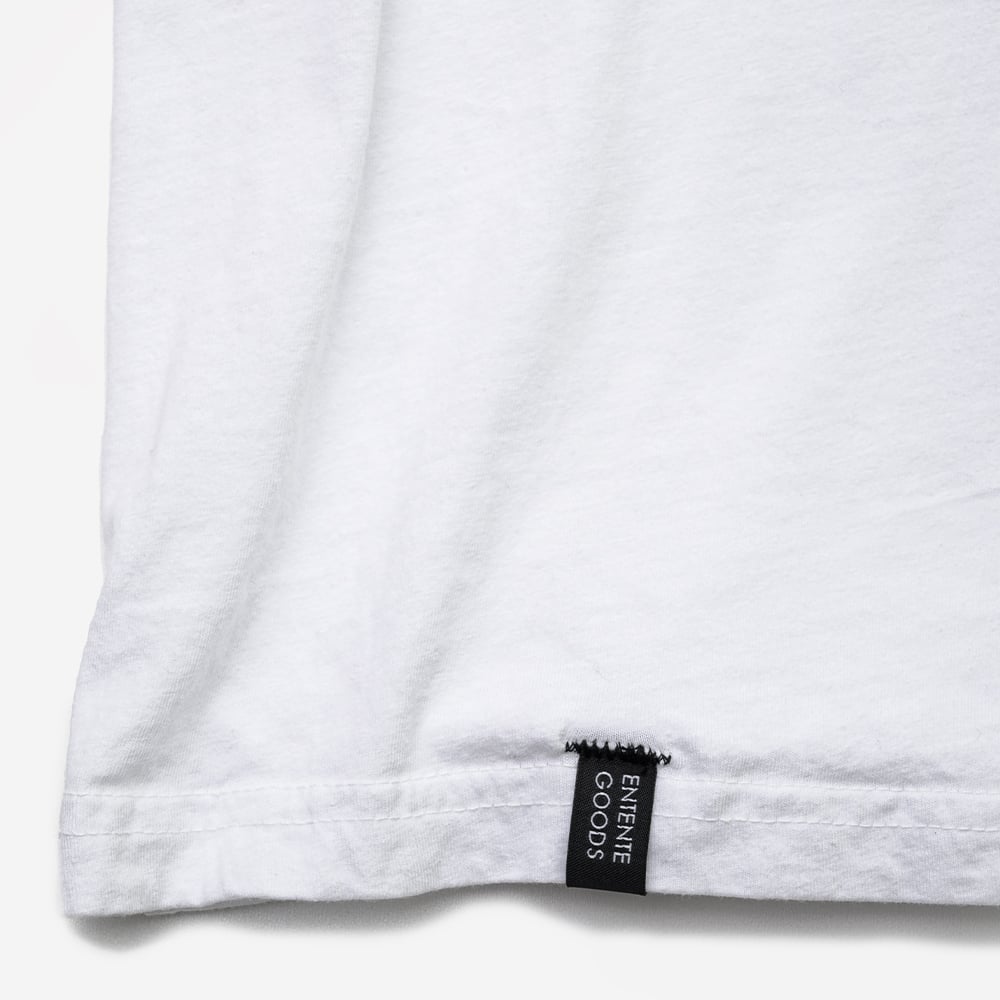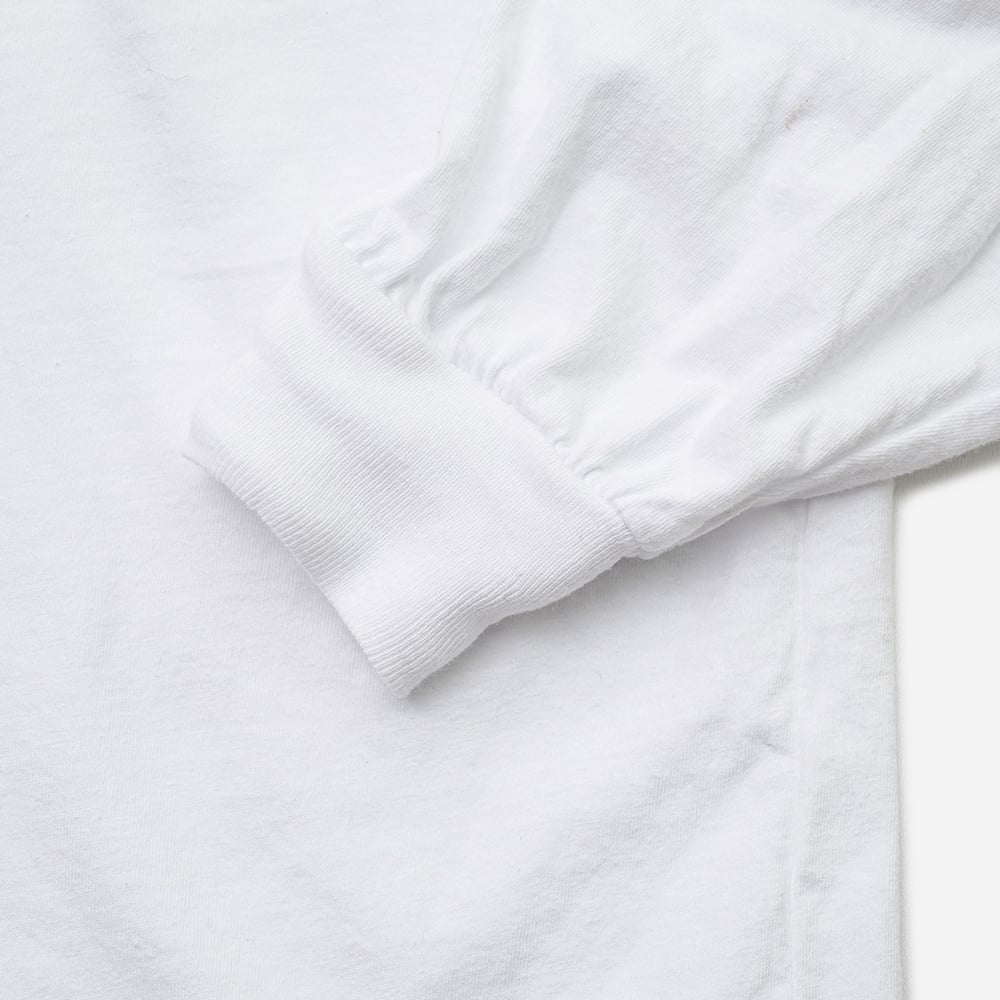 Allez les roller with our nouvelle Antirocké longsleeve de Entente Goods. Baguette.
Press pause on our French, but this plain white garment is just très chic with a small but subtle black print on your heart: liberté - egalité - antirocké.
We never heard an anti guy call out a flat rider for cheating, did we? Anti embodies brotherhood, Anti is what fraternité tried to say in 1789. Just the Roadhouse crayolas were missing back then.
The longsleeve is made out of 149g/cm2 soft cotton and has a classic to longer fit for that extra French freedom. Even though the shirt is fairware-rated with labor loving cool payments, we screwed up a bit with our supplier, so it is not made out of organic cotton. Sorry! To make up for that, we will be donating 10% of each sold longsleeve to primaklima again, adding it up with our evil paraffin wax solutions.
Available in S, M, L and XL, which is dangerously close to an XXL.
___
Allez les roller mit unserem nouvelle Entente Goods Antirocké Longsleeve. Baguette.
Kurze Pause mit unserem Möchtegern-Französisch, aber mit seinem Herzprint "Liberté - egalité - antirocké" ist dieser weiße Fummel zu très chic um nicht kurz frankophil zu werden.
Schon mal `nen Anti-Typ rumnölen gehört, dass die Tricks vom Flat-Typ nicht zählen? Wohl kaum. Anti ist demnach der Inbegriff von Brüderlichkeit, Anti ist das, was 1798 mit fraternité eigentlich auf die Barrikaden geschmiert werden wollte. Nur fehlten da noch die bunten Roadhouse-Dinger.
Das Longsleeve ist aus 149g/cm2 weicher Baumwolle gefertigt un recht klassisch bis eher länger geschnitten, für das kleine bisschen Laissez-faire. Obwohl das Shirt fairware-Gütesiegel besitzt haben wir es mit unserem Lieferanten ein wenig verkackt und ausnahmsweise keine Biobaumwolle bekommen. Sorry! Wir machen das aber wieder gut, indem 10% vom Umsatz auf unsere (Paraffinwachs-bedingt gestartete) klimaprima-Spende kommen.
Erhältlich in S, M, L und XL, was schon eher an XXL anbandelt.
*Alle Preise beinhalten Mehrwertsteuer*-*all prices include VAT*