Knopf Shirt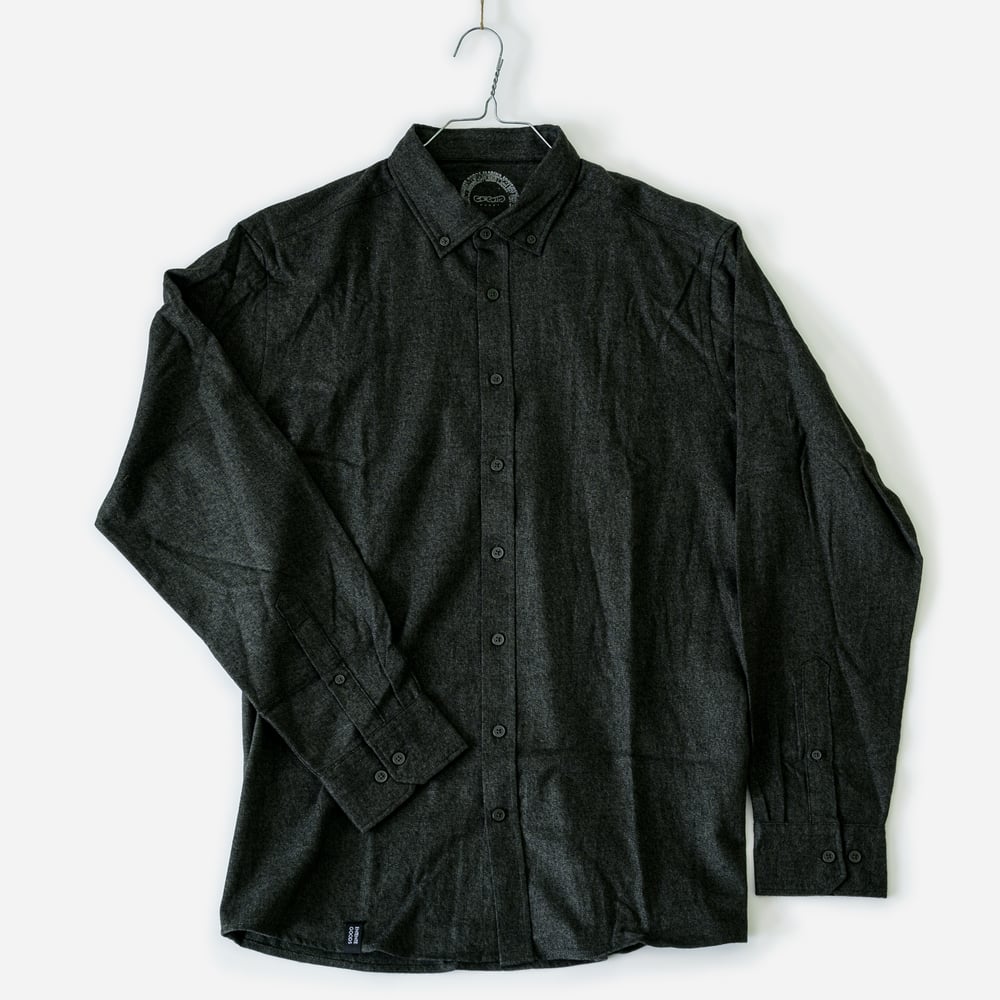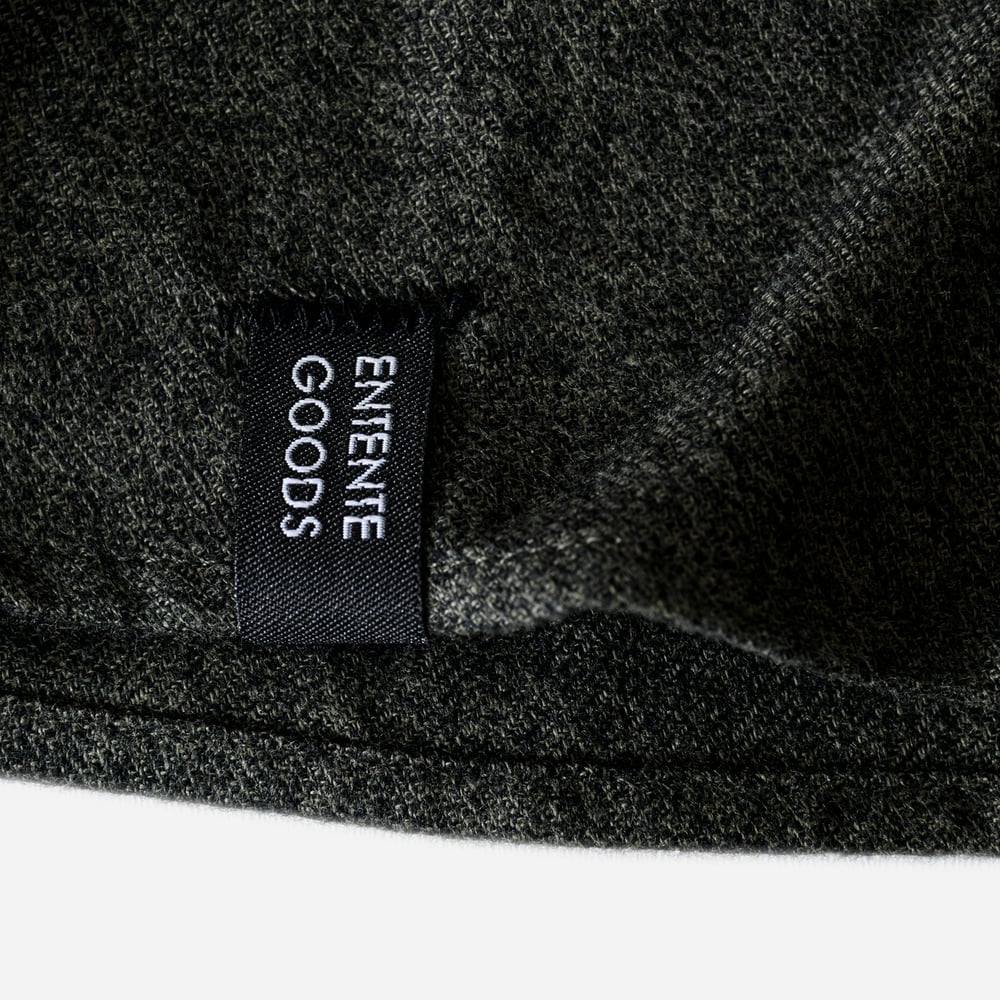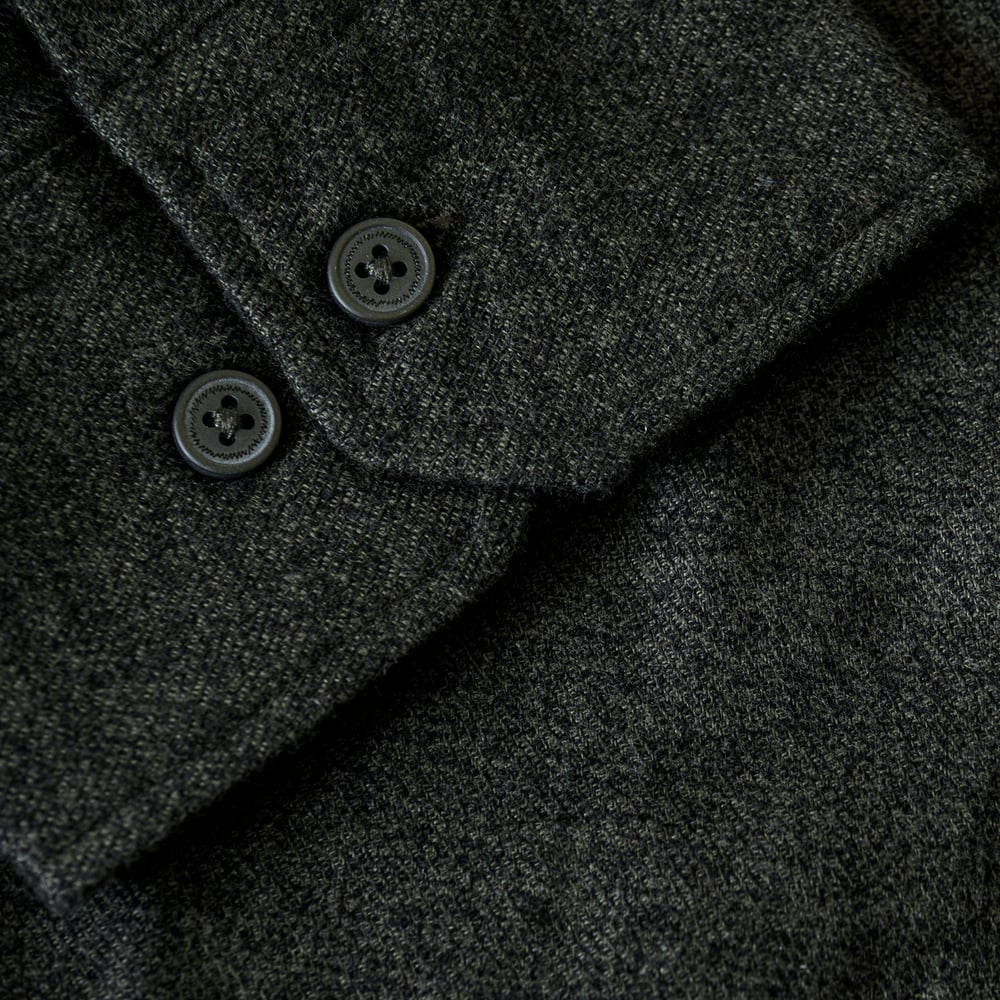 Button up your Knopf, pal! Our Entente Goods Knopf shirt is available in a dark dark forrest green colour with minimal to no branding (because logos on a shirt, no bueno).
The Knopf is our minimalistic, warm cozy softly cottoned fairwear winter utensil, available in size L and XL at a mortifying tiny production run.
To re-center your consumption ego, we kept both front and back clean and print-free. The Entente Goods patch can be removed with ease if necessary.
Perfect cut seems like a washed out catch phrase, but hey, we tested and this fits really sweet.
It is made out of a thick 100% flannel-roughened organic cotton, manufactured by Grüner-Knopf standards (an independently audited certification label for sustainable textile, guaranteeing positive social & environmental impacts). Once purchased, you pretty much elevate to a Gandhi-like eco friendliness level eleven. Ommmm.
___
Knöpf Dir mal deinen Knopf, Bruder! Unser Entente Knopf Hemd gibt es in einem sehr sehr dunklen dunkelgrün und mit extra viel wenig Branding (weil halt, ey, Logos auf 'nem Hemd, echt jetzt).
Das Knopf ist unser minimalistisches, gemütlich warm-weiches Baumwoll-Winterutensil, zu haben in fast lächerlich geringer Auflage in den Größen L und XL.
Dein konsumgesteuertes Ich wird wieder näher zur Mitte gebracht, indem dezent auf einen Front- und Back-Druck verzichtet wird. Der winzige Entente Goods Patch kann bei dringendem Bedarf von Mutti im Handumdrehen entfernt werden.
"Perfect cut" klingt nach einer etwas ausgelutschten Marketing-Phrase, aber hey, wir haben einige getestet und das passt echt top.
Das Shirt aus dicker aufgerauter 100% Flanell-Bio-Baumwolle ist streng nach Grüner-Knopf-Standards hergestellt worden (einem unabhängig überprüften Zertifikat für nachhaltige Textilien um einen positiven sozialen und umweltfreundlichen Einfluss bei der Herstellung zu garantieren). Lediglich mit dem Einkauf dieses Stücks Knopf-Stoff wird das tief in Dir schlummernde Öko-Gandhi-Level auf Stufe 11 empor katapultiert. Ommmm.
___
Sizing (in cm):
L - width 55 - length 75
XL - width 57.5 - length 77