ScrewUFS Bolt Set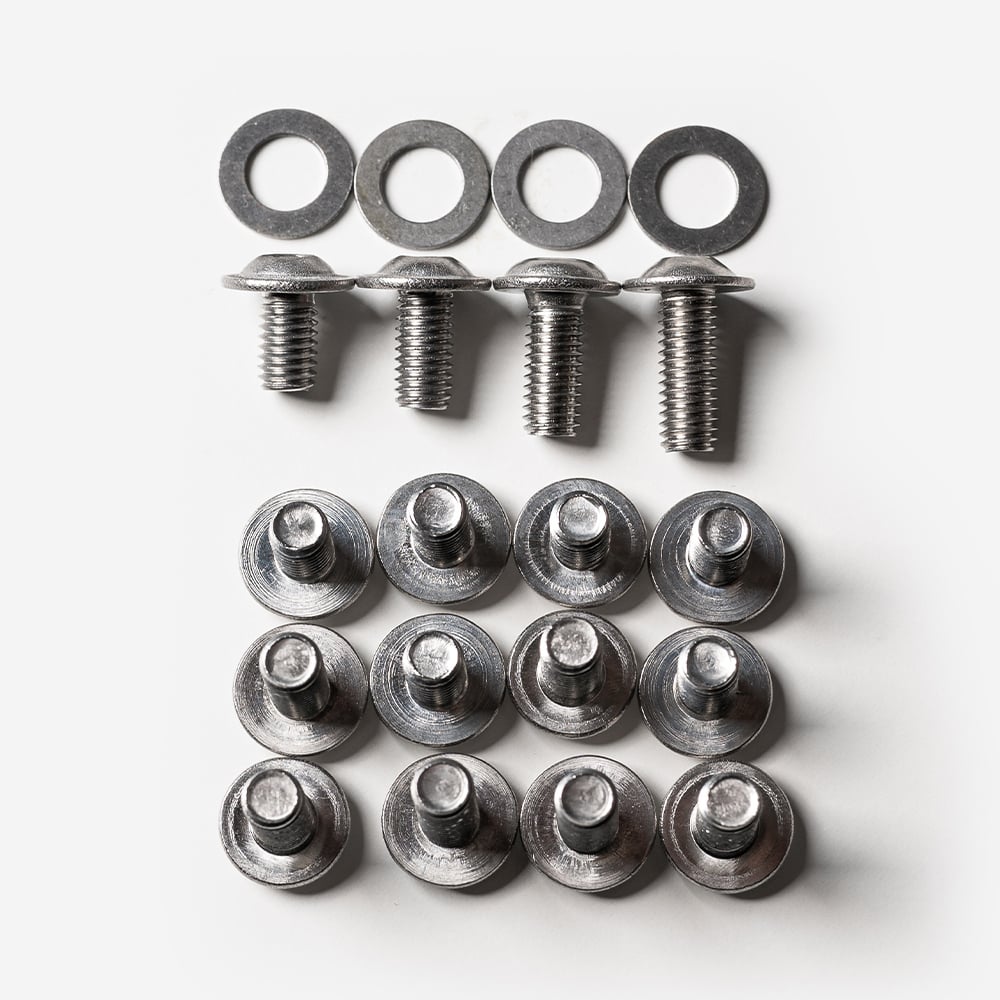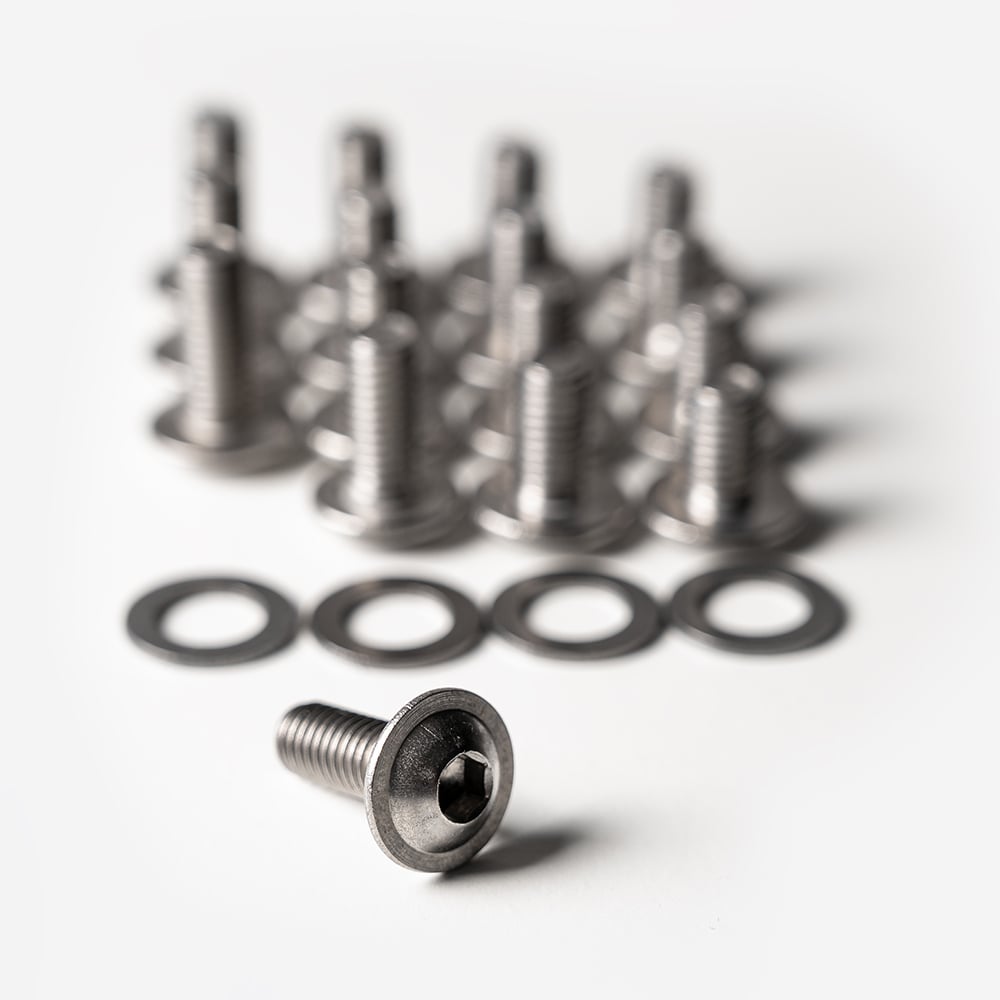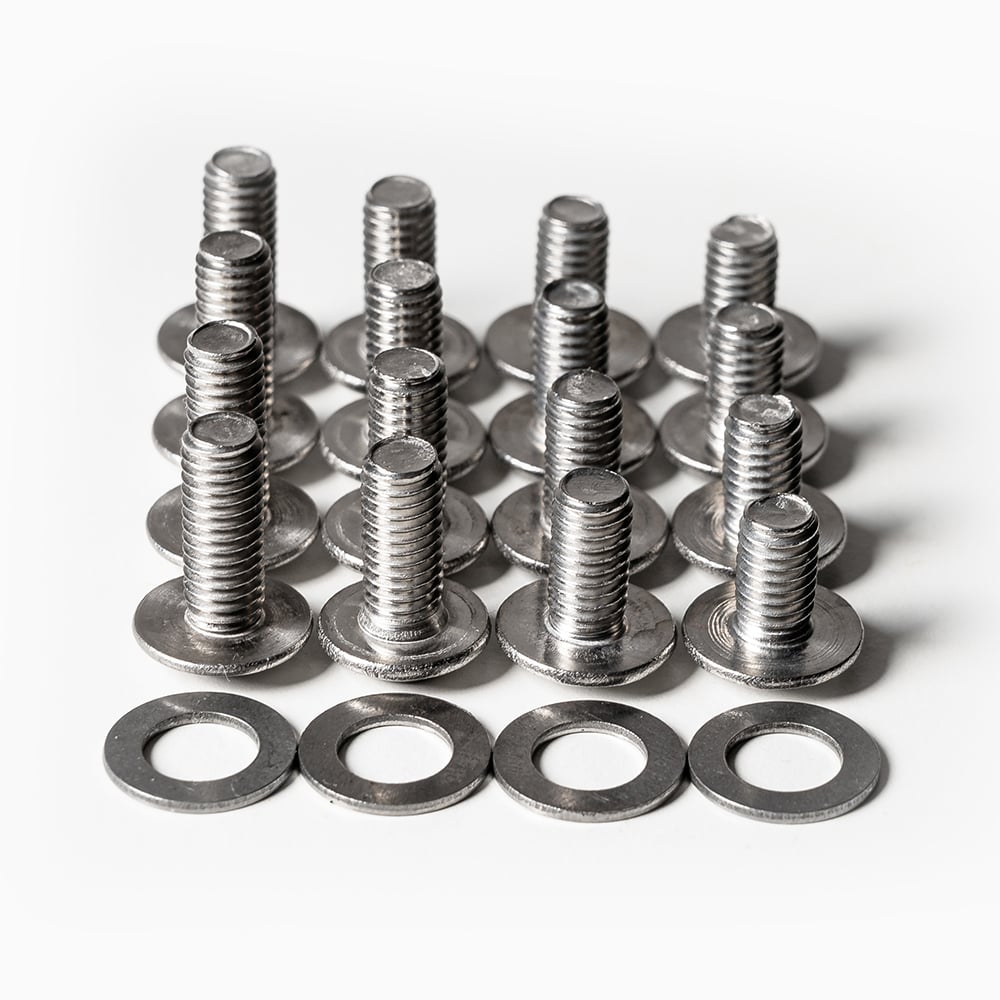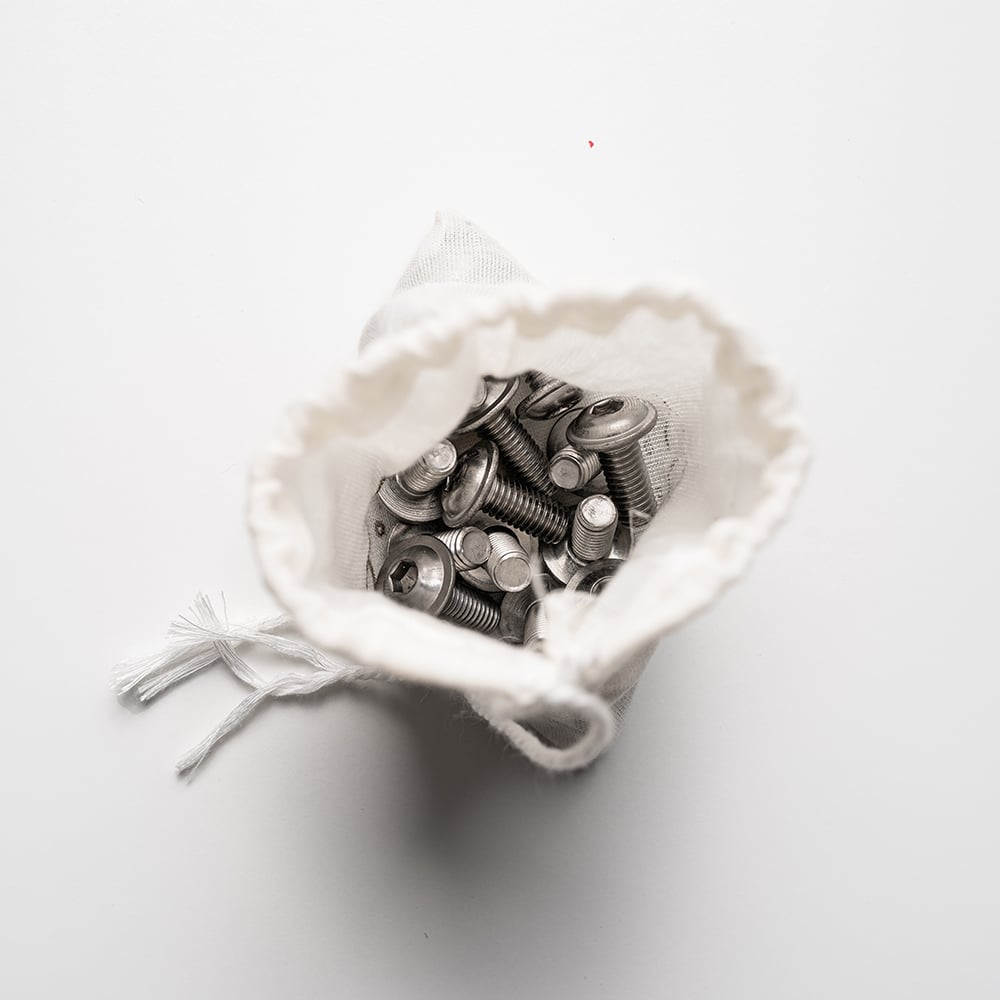 Screw you, screw UFS!
Let's overindulge with our Entente ScrewUFS-bolt-set. Too short stalks or ankle exploding killer bolts, never again! This set consists of 16 high-grade A2 stainless steel M6 hex bolts in multiple lengths:
4 x 10mm
4 x 12mm
4 x 14mm
4 x 16mm
+ 4 x 1mm washers
So all possibly needed lengths are fully covered in precise 1mm steps. Every frame thickness, all soul plate variations and every boot combo will fit. (Warning: exception of 50Fifty frames, which would need stupid baby head bolts due to their 1995 mold… and Axyzs frames, as these are so 2030, the perfectly fitting bolts are already included).
The 16 UFS-bolts are housed in a convenient little eco-friendly jute bag, becoming your new best friend from now on.
___
Schraub Dich, schraub UFS!
Völlerei pur mit unserem Entente ScrewUFS-Schrauben-Set. Nie wieder zu kurz greifende Stengel oder tief in die Ferse ragende Mörderschrauben. Das Schrauben-Set besteht aus insgesamt 16 hochwertigen M6 Innen-Sechskant-Schrauben (Inbus, Alter, nicht Imbus) aus A2 Edelstahl in unterschiedlichen Längen:
4 x 10mm
4 x 12mm
4 x 14mm
4 x 16mm
+ 4 x 1mm Unterlegscheiben
Damit sind alle Längen zwischen 10 und 16mm in präzisen 1mm-Schritten abgedeckt. Jede Schienendicke, jede Soulplatevariante mit jeder Boot-Kombination passt. (Achtung: Ausnahme 50Fifty Frames, die brauchen blöde Babykopfschräubchen wegen der Form von 1995… Und die Axyzs-Frames kommen mit sowas von 2030er Schrauben, da sind bereits die perfekten mit dabei).
Praktisch verpackt sind die 16 UFS-Schrauben in einem kleinen Bio-Jutebeutel, der als euer neuer bester Freund ganz bestimmt immer dabei sein wird.