UFS Bolt - set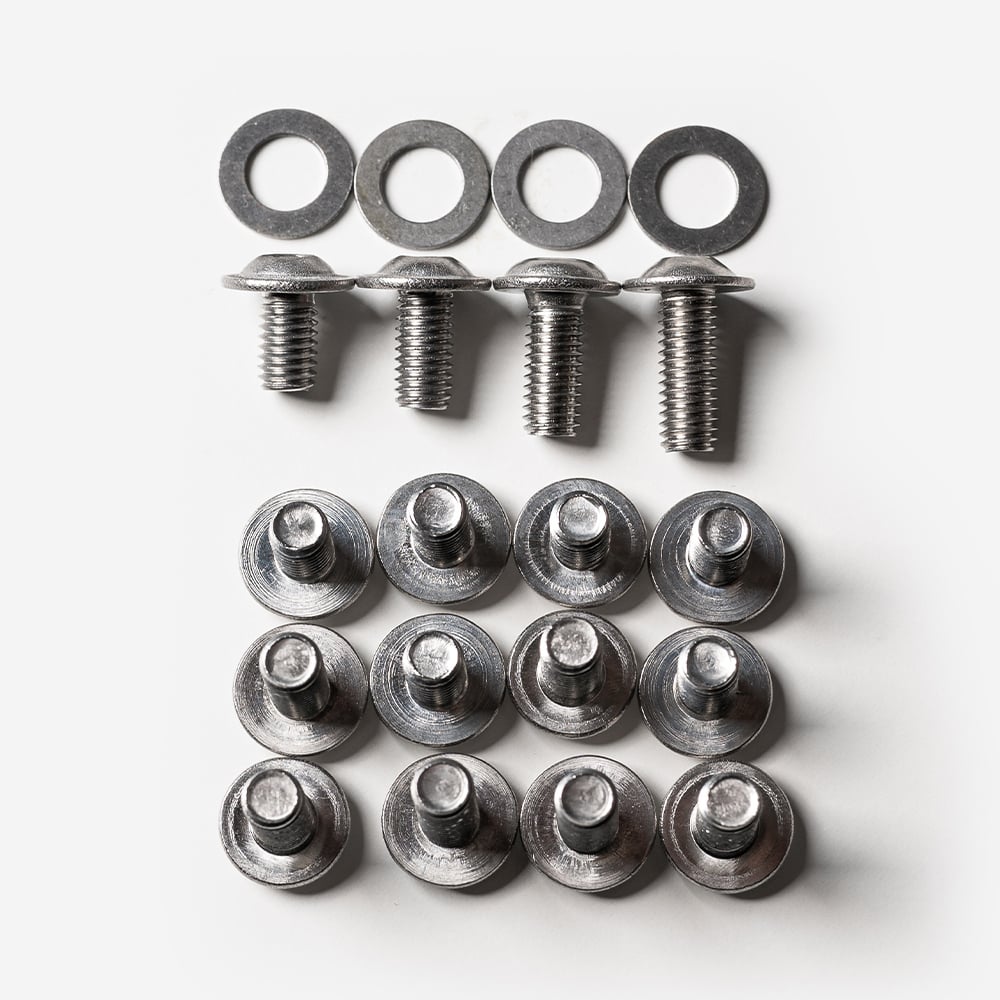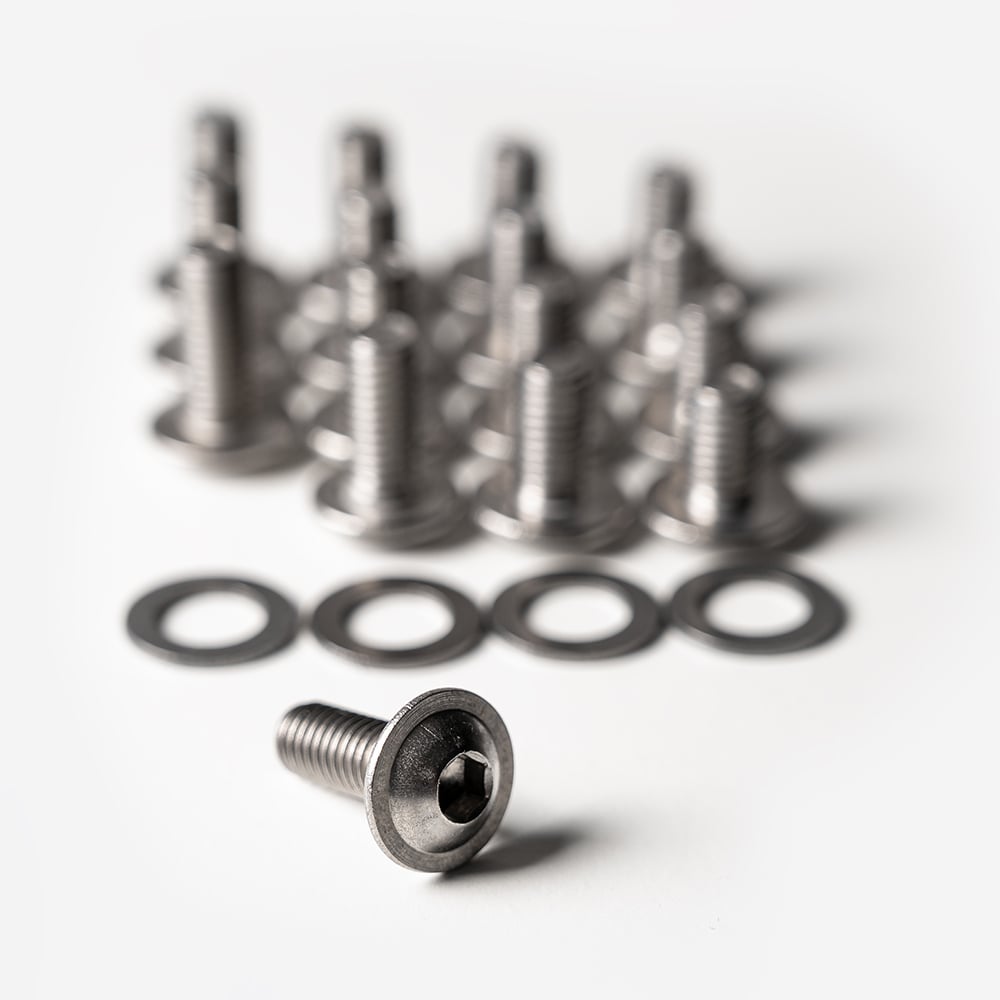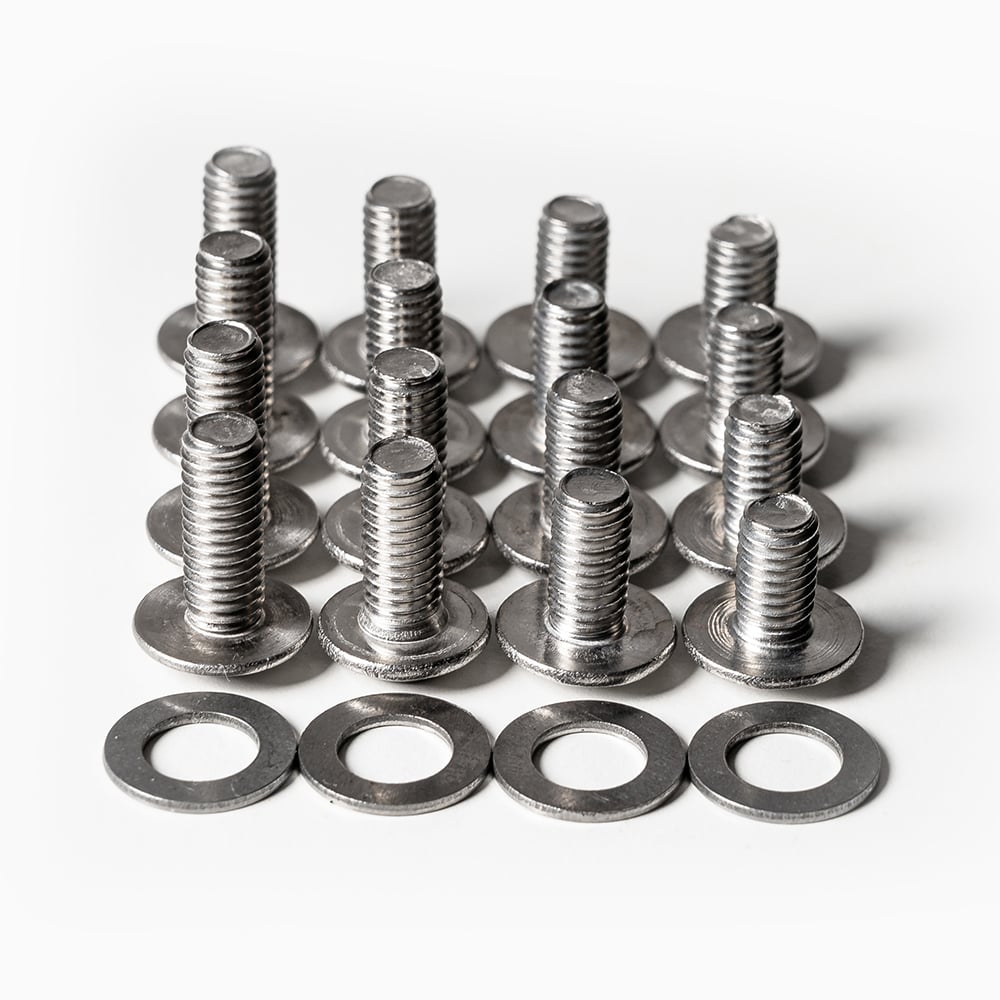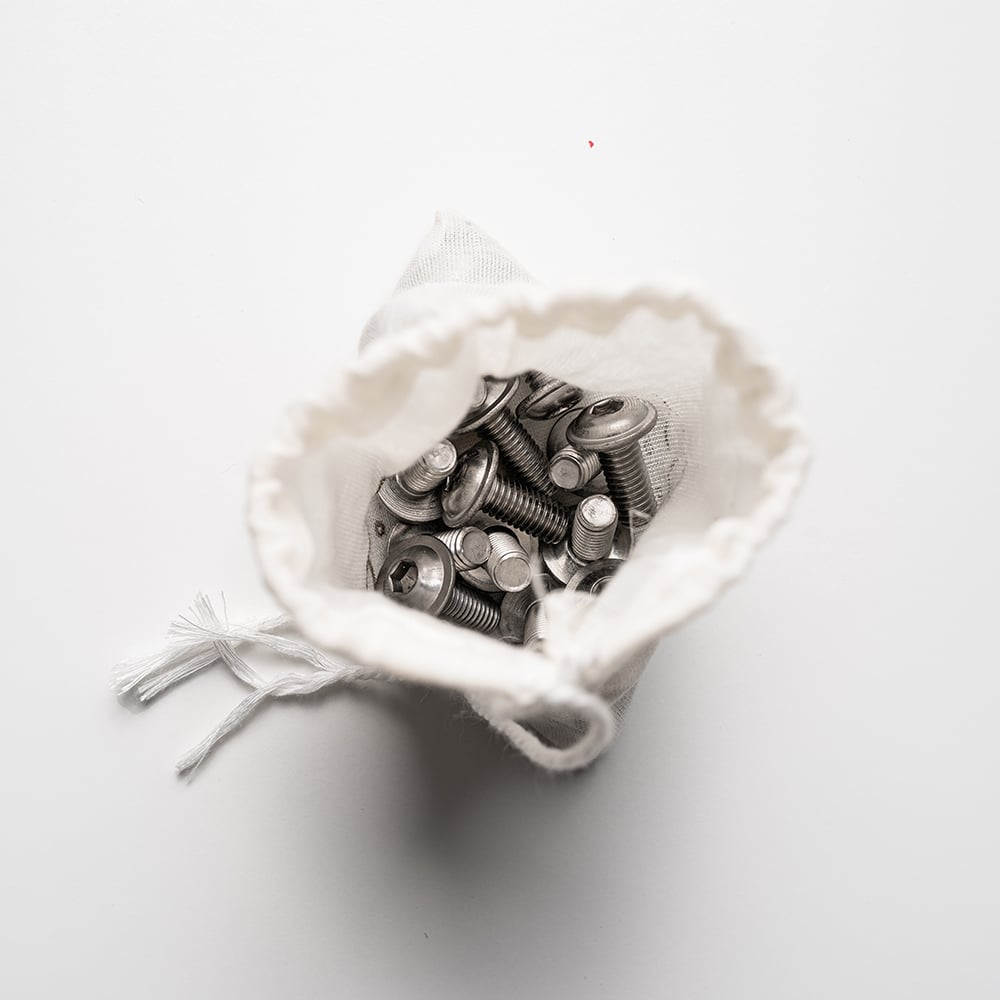 Screw you, screw UFS!
Let's overindulge with our clever Entente UFS bolt-set. Too short stalks or ankle exploding killer bolts, never again! This set consists of 16 high-grade A2 stainless steel M6 hex bolts in multiple lengths:
4 x 10mm
4 x 12mm
4 x 14mm
4 x 16mm
+ 4 x 1mm washers
So all possibly needed lengths are fully covered in precise 1mm steps. Every frame thickness, all soul plate variations and every boot combo will fit. (Warning: exception of Axyzs frames, as these are so 2030, the perfectly fitting bolts are already included).
The 16 UFS-bolts are housed in a convenient little eco-friendly jute bag, becoming your new best friend from now on.
___
Schraub Dich, schraub UFS!
Völlerei pur mit unserem cleveren Entente UFS-Schrauben-Set. Nie wieder zu kurz greifende Stengel oder tief in die Ferse ragende Mörderschrauben. Das Schräubchen-Set besteht aus insgesamt 16 hochwertigen M6 Innen-Sechskant-Schrauben (Inbus, Alter, nicht Imbus) aus A2 Edelstahl in unterschiedlichen Längen:
4 x 10mm
4 x 12mm
4 x 14mm
4 x 16mm
+ 4 x 1mm Unterlegscheiben
Damit sind alle Längen zwischen 10 und 16mm in präzisen 1mm-Schritten abgedeckt. Jede Schienendicke, jede Soulplate-Variante mit jeder Boot-Kombination passt. (Ausnahme: Axyzs-Frames kommen mit sowas von 2030er Schrauben, da sind bereits die perfekten mit dabei).
Praktisch verpackt sind die 16 UFS-Schrauben in einem kleinen Bio-Jutebeutel, der als euer neuer bester Freund ganz bestimmt immer dabei sein wird.