Vierzeiler Hoodie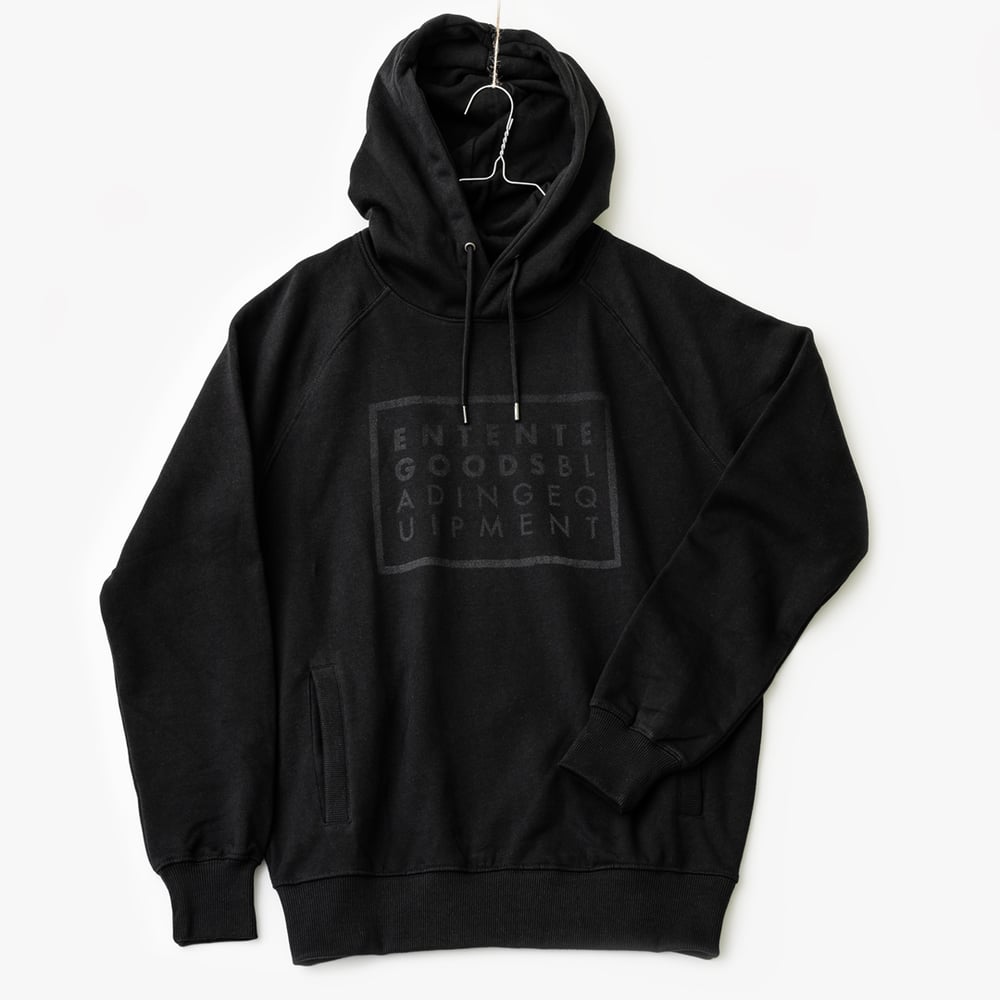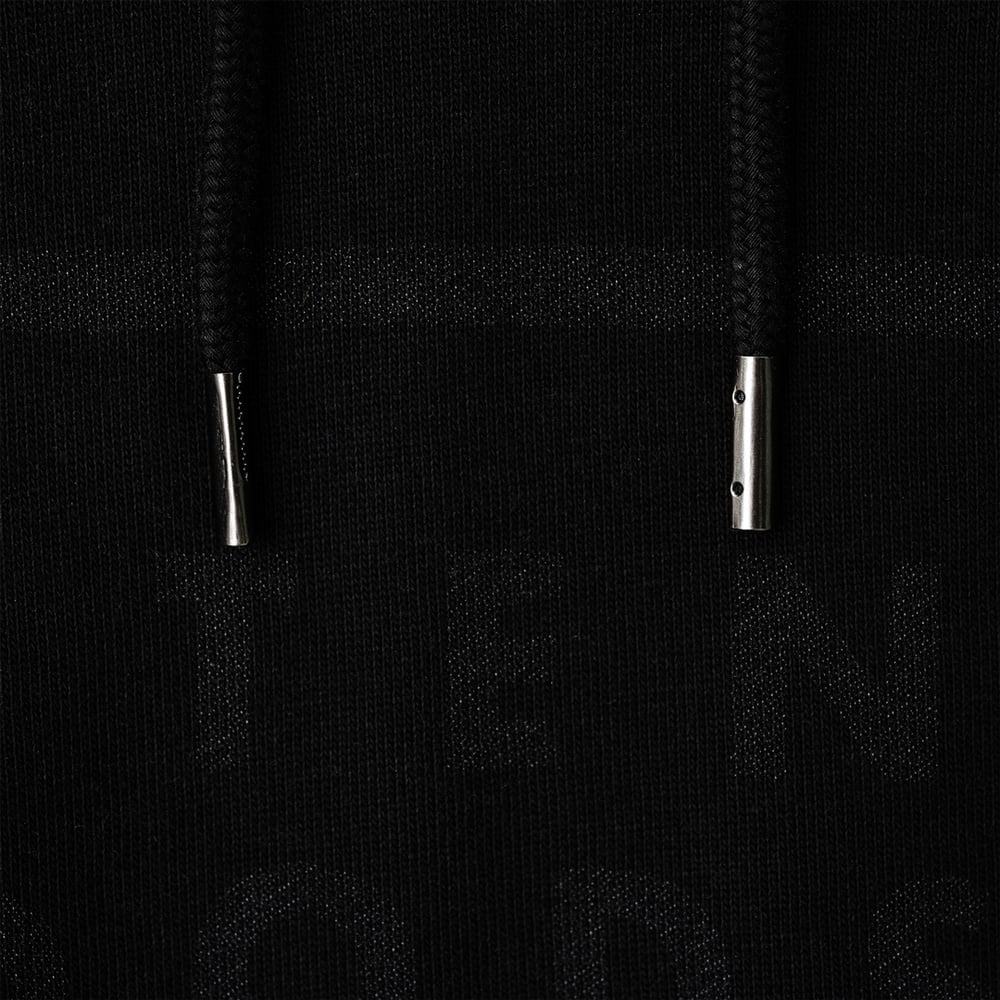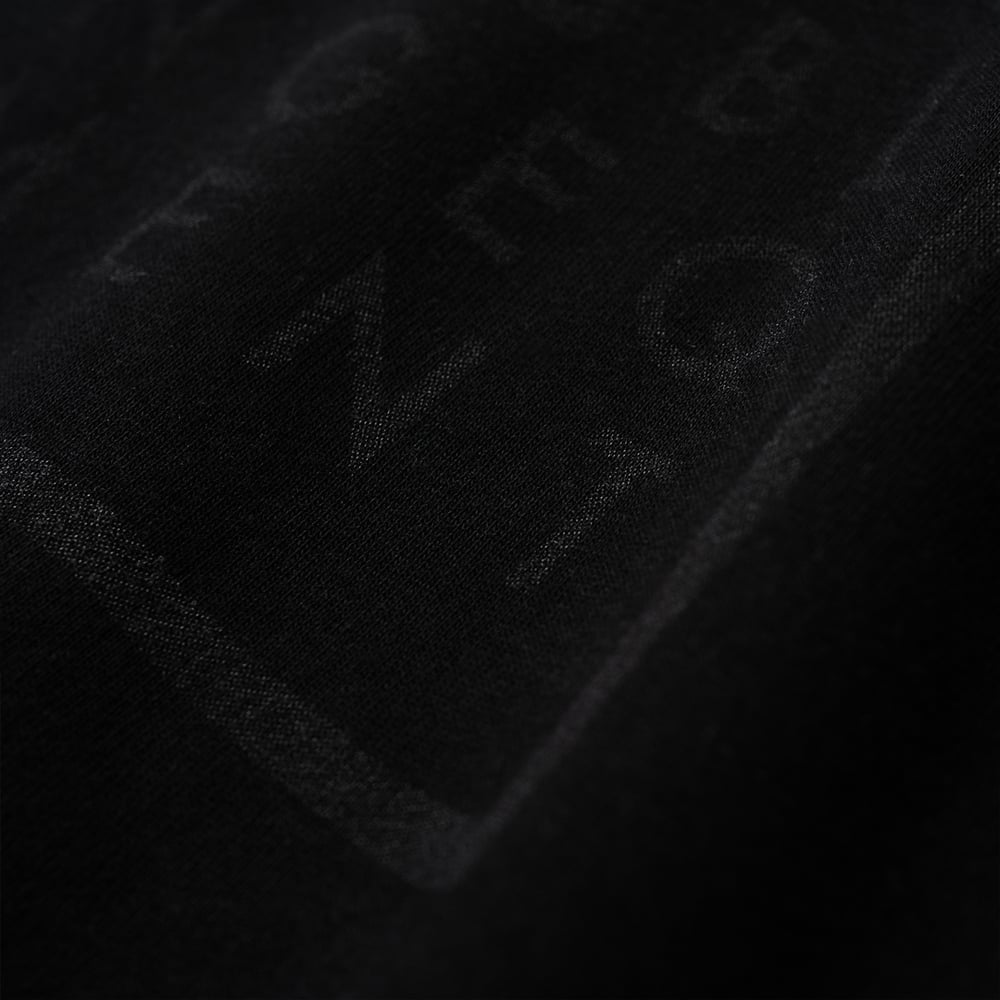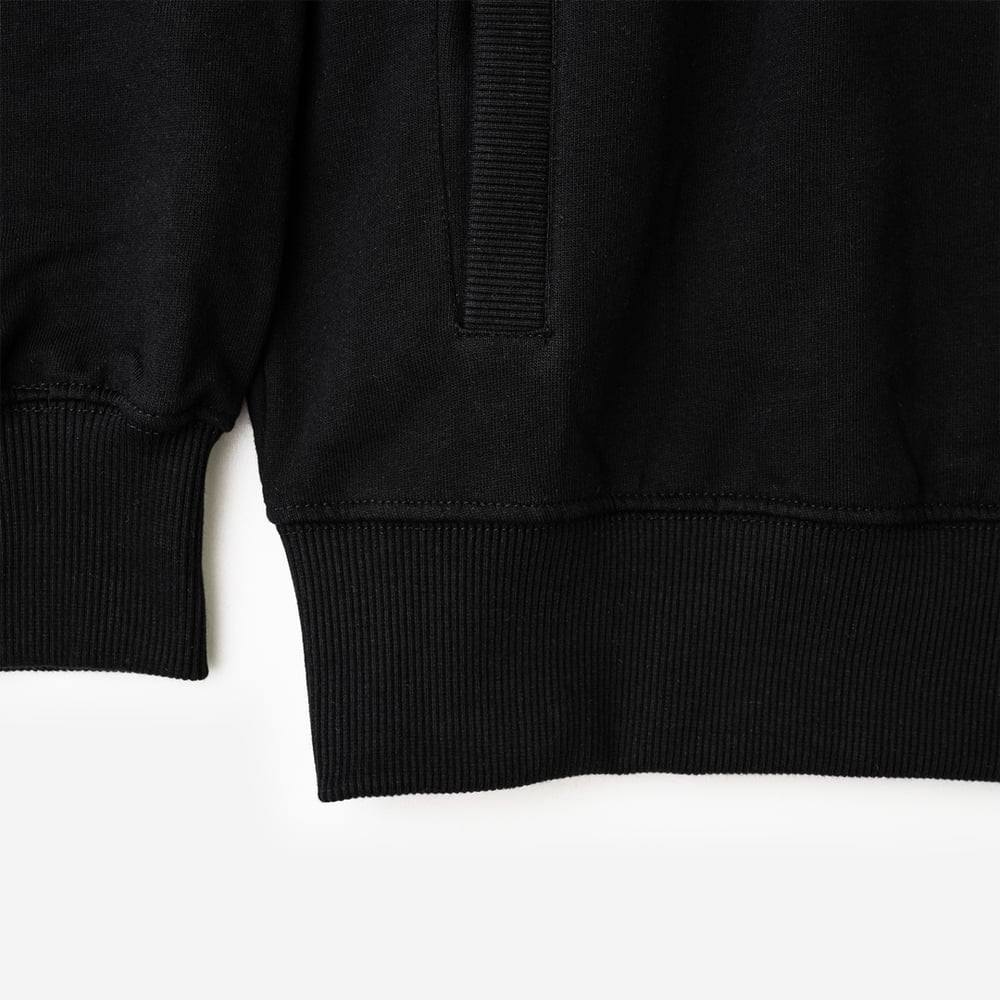 The Entente Vierzeiler Hoodie is here to stay: black organic cotton, a coy but everlasting discharge print front graphic and a long(er) cut.
In need for a catchy hook to our Vierzeiler, we went for an indestructible USP:
The plain graphic is bleached in with a discharge screen printing technique, resulting in a logo with a soft touch cotton feel that stays breathable and will literally never disappear.
Putting the brakes to your fashion extravaganza, we kept the front print self-effacing dark grey.
Perfect cut is a washed out catch phrase. But these fit really sweet with a relatively long cut compared to your 0815 sweatshop sweater.
Sizing (in cm):
S - width 53 - length 71.5
M - width 56 - length 75
L - width 59 - length 77
XL - width 62 - length 79
XXL - width 65 - length 81
The Vierzeiler Hoodie is made out of 100% combed organic cotton (325g/m²), manufactured solely using renewable green energy, truly GOTS- and FairWearFoundation certified and approved. Oh so very green.
To keep our CO2 levels as low as possible, the prints have all been done a train ride away from our headquarter, with the help of our super cool eco print pals of Subucoola in Nuremberg.
___
Der Entente Vierzeiler Hoodie ist gekommen um zu bleiben: Schwarze Bio-Baumwolle, ein zurückhaltender, dafür unvergänglicher Print (der geht hier nicht mehr weg) und ein etwas längerer Schnitt.
Auf der Suche nach einem Ohrwurm-Refrain passend zum Vierzeiler haben wir uns für die Unzerstörbar-USP entschieden:
Die schlichte Grafik wird per Discharge-Siebdruck-Technik in die Baumwolle gebleicht. Ergebnis ist ein Logodruck, der sich weich wie natürliche Baumwolle anfühlt, weiterhin atmungsaktiv bleibt und im wahrsten Sinne des Wortes für immer bleibt. Der geht hier nicht mehr weg.
Um die Mode-Püppies im Zaun zu halten bleibt der Front-Print zurückhaltend dunkelgrau.
"Perfect cut" ist ausgelutschtes Marketing-Geblubber. Aber der Hoodie passt echt top und ist, verglichen zu euren 0815-Sweatshop-Sweatern, etwas länger geschnitten.
Größen (in cm):
S - Weite 53 - Länge 71.5
M - Weite 56 - Länge 75
L - Weite 59 - Länge 77
XL - Weite 62 - Länge 79
XXL - Weite 65 - Länge 81
Der die das Hoodie sind aus 100% feingekämmter Bio-Baumwolle (325g/m²) hergestellt, die Webstühle mit erneuerbarer Energie betrieben und zur grünen Krönung noch GOTS-und FairWearFoundation-zertifiziert und bestätigt. Sehr grün.
Um unsere CO2-Bilanz noch ein wenig aufzuhübschen, entstehen die Prints eine Zugfahrt vom Firmensitz entfernt. Danke an die supercoolen Öko-Printer von Subucoola aus Nürnberg.